Once a self-proclaimed Average Joe, the artist formerly known as Joey the Jerk has now captured a vision of musical experience that reaches beyond his hip hop roots and into new sonic territory. This vision, realized in the form of Joey's Dream, is a creation of sound that refuses to be categorized into one specific genre. Call it rock, call it pop, call it hip-hop, call it what you want – this latest project from the Paramount, CA, native delivers ear-pleasing results for listeners of all kinds. With the release of Mold Me, Joey's Dream is sure to capture your attention as well as your imagination.
Universal recording artist Rachael Lampa will compete on Season 3 of the hit NBC series "The Sing-Off," hosted by Nick Lachey. The Dove Award winning recording artist, whose new album "All We Need" is due in stores on September 27th, will be part of a cappella group The Collective, a group of Nashville
Native to New Zealand, electro/hip-hop/pop outfit
Rapture Ruckus
is set to release their full-length debut with BEC Recordings on September 27, Open Your Eyes. A Dove-nominated and ensuring self-titled EP helped introduced the veteran producer/songwriter Brad Dring and his cohorts to American audiences, and now its first Stateside LP serves as the official culmination of the past ten years spent overseas. The debut single, "This Little Light," can be heard here as well as the story behind the song here.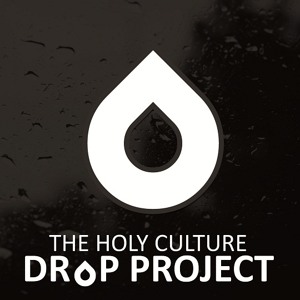 The DROP CD is a simple tool and should not seek to replace the most effective form of evangelism: sincere, real love. In the Great Commission, Jesus is speaking with eleven of His disciples and He tells them, "Therefore go and make disciples of all nations, baptizing them in the name of the Father and of the Son and of the Holy Spirit, and
Not Of This World clothing announces an official sponsorship, Transparent, who will be added to the NOTW line up of already well known Christian Artists (
Braille
,
Kaboose
, and
Manafest
to name a few).
Music Label home to GRAMMY/DOVE nominated hip hop artist FLAME, Clear Sight Music is excited to announce that they have entered into a marketing & distribution agreement with Pop/Urban singer/songwriter V.ROSE. Not new to the music scene, V.ROSE a native of California, felt the Lord calling her to create relevant, Christ-centered music to reach the world, especially
These are all the official confirmed dates for the 'Native Lungs' tour.
July 18, 2011—Xist Music is proud to announce the signing of MOBO Award Winning Gospel artist
Jahaziel
to a recording contract. Widely considered one of the most talented and innovative Hip Hop artists in the UK and internationally,
Jahaziel
has been causing a stir on the Christian hip hop music scene for almost a decade.
In 1991 at the age of four, Skrip already began mumbling words mimicking Latino pioneers of Jesus rap; Dallas rapper D-boy (R.I.P) along with J.C & the boyz (1989). In 1999, at the age of twelve, Skrip sequenced his first hip-hop instrumental track using the 12 string guitar as a main melody and later that year opened up for California native
T-Bone
aka "Boney Soprano". From that time, with growth, maturity and hard work; we come to the release of his debut album "Becoming All Things" 7/31/11, following
God Over Money announces the signing of Houston born rapper GS. GS comes to the God Over Money label after being in the secular industry for 6 years and giving his life to Christ in early 2011. With his southern swag, charismatic wordplay and heart-felt lyrics he is sure to turn heads and open ears as the God Over Money camp continues to spread the Gospel.