In commemoration of the unofficial Unashamed Holiday yesterday (1/16), Rapzilla has compiled 16 of the best 116 anthems by Reach Records. The list includes both old and new, modern and vintage tracks from one of Christian music's most impacting, barrier-breaking labels.

To be clear, this is not a collection of the best or most influential songs. But this list is all about the anthems, the songs that help you get a PR in the weight room and make you sweat at concerts. We are simply highlighting what Reach Records has done so well: create Christian anthems for the masses. And who knows, after another ten years, maybe they'll have 116 anthems. The sky is the limit for this crew.




Zone Out by KB
This infectious concert banger was the first major single from KB as a Reach Records artist. Complete with a catchy hook, the anthem is a regular favorite at unashamed events.





Brag on My Lord by Trip Lee
To some, this may not be a signature Trip Lee song. But the call and response ("Can I brag on my Lord??" "Gon' brag on Him Trip!") plus the fearless exaltation of God make this the quintessential Trip anthem.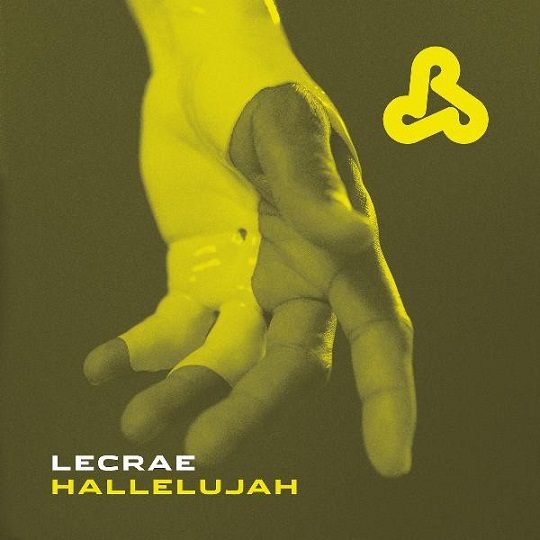 Hallelujah by Lecrae
Though Lecrae has a litany of concert anthems, Hallelujah is one of the most accessible for all audiences. The single, featuring a signature This'l sample, is one of Lecrae's most recognizable songs.





Riot by Tedashii
Tedashii has been known for his overpowering energy since his debut appearances with Lecrae. Riot, from his 3rd solo album Blacklight, is the perfect aggressive anthem for concerts and car stereos.



Young by Andy Mineo (ft. KB)
"Young" set the stage for the type of art that we've come to expect from Andy Mineo and is a clear reason why he is a favorite artist among teenagers and young adults. Andy and KB clearly communicate the merge of an unashamed life submitted to the Lord.





Go Hard by Lecrae (ft. Tedashii)
When Reach began the movement of Unashamed Tours, it was customary to end the concert with this anthem. Perhaps the most rowdy Lecrae song in his extensive catalog, Go Hard is a timeless classic that will never be forgotten.





116 by Derek Minor (ft. KB)
This song cemented Derek Minor (Then Pro) as a worthy member of Reach Records family of artists. Beyond taking the signature numbers of the movement to a new level, he gained the appreciation of the Unashamed faithful.





Make War by Tedashii (ft. Flame)
Only Tedashii can make "sin-killing" an anthem. Featuring a strong verse from Flame and sample from John Piper, Tedashii made spiritual depth accessible for the masses with this hit. 



One Sixteen by Trip Lee (ft. KB and Andy Mineo)
Trip Lee is not usually associated with "hype" songs due to his laid back personality. But something about collaborations with KB and Andy Mineo seems to bring out the rowdy in him. With an acrobatic beat as the canvass, the 3 emcees paint some of their best portraits of God-glorifying art.





Represent by Lecrae (ft. Tedashii)
This is definitely a throwback that few people will remember. But unashamed anthems began with Lecrae and Tedashii on the debut Reach Records release, "Real Talk". It was refreshing to see Lecrae revive the track for a cameo chorus on the 2013 Unashamed Tour.





Man Up Anthem by 116
This track is historic for the label, considering it features every artist that has ever signed to the label. But it's also momentous for the movement as well, signifying a challenge to authentic manhood that spawned a movie and conference. It proved once and for all that "Man Up!" is more than a chant.





Don't Waste Your Life by Lecrae (ft. Dwayne Tryumf and Cam)
Without a doubt, this is a top 3 song in Lecrae's catalog and a top 3 song in Christian Hip Hop history. It is still, to this day, the clearest articulation of the Reach Records agenda.



Dum Dum by Tedashii (ft. Lecrae)
This song reached new anthem heights by being featured on the Fox reality show "So You Think You Can Dance" last year and continues to be a favorite for concert attendees who like to move.





Uno Uno Seis by Andy Mineo (ft. Lecrae)
The newest song on the list is likely the most popular of 2013 and the most pulse-pounding on Mineo's debut "Heroes for Sale" album. It also broke new ground for Reach Records as an explicitly international anthem.





Fanatic by Lecrae
This was the "father" of "Don't Waste Your Life" and is often forgotten in Lecrae's discography. However, it was the signature song on a compilation album that produced some of the most consistent, impacting Christian Hip Hop artists of all time.





The Saints by Andy Mineo (ft. KB and Trip Lee)
This song added further fuel to the fire that an album with this trio could still happen. Andy brilliantly flips the classic southern song to be universally accessible for the unashamed movement.